Remember when Amazon entered the digital world as an ambitious online bookseller? In the 23+ years since its launch, Amazon has not only challenged traditional brick-and-mortar stores-it has evolved into a tech behemoth that has transformed e-commerce and retail at large. FBA, as part of the conglomerate, allows microbrands to leverage Amazon's global network of fulfillment centers to efficiently offer products to consumers the world over.
Is your Amazon FBA business for sale?
Has your FBA brand grown beyond the size you are able to manage? Whether it's that, or you're simply looking to embark on a new journey, you really don't have to be an expert in FBA to start thinking about your exit strategy. This guide will provide you with everything you need to know if your Amazon FBA business is for sale, including its worth, opportunities to optimize your operations beforehand, and an understanding of what is required throughout the process.
Determining your FBA brand's saleability
Whether it's a lack of time or infrastructure, putting your Amazon FBA up for sale opens new opportunities for you and your brand. Before you can proceed, however, let's take a look at its saleability by considering three factors: its type, age, and most importantly, your earnings.
Your brand's attractiveness heavily depends on whether it is a reseller, private label, or a seller of propriety products. You may struggle to put a reseller up for sale-even if it's profitable, its volume of competitors and limited supply may deter buyers. Private labels, in contrast, are much more independent-the more history they have, the more attractive they are. If you own a business that sells one specific product and is the only one to do so, it is more than unique to the industry-it is a promising acquisition for potential buyers.
To know how long it will take for them to make their investment back, buyers will care about your brand's history of earnings. It's simple: the older your brand, the more attractive it is.
Finally, you need to know your numbers. Here's why: to make you an offer, buyers will use a multiple based on net profit.
Understanding your brand's worth
Let's talk about your FBA brand's worth. When your Amazon FBA is for sale, it is valued using a multiple of seller discretionary earnings, SDE, which is the profit left to the business owner once all costs of goods sold and expenses have been deducted from your gross income. It depends on many factors that span a wide variety of financial, infrastructural, and operational aspects. However, ultimately they boil down to the transferability, sustainability, and scalability of your business; this is where its type, age, sales volume and number of sold products, as well as your revenue's diversity matter.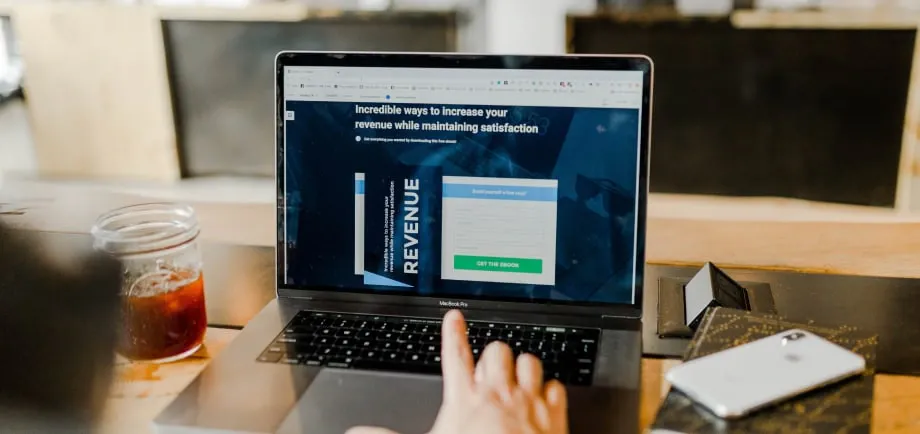 How to increase your brand's value
Before you opt to put your FBA business up for sale, it might be worth increasing its value even further. In fact, if you take the right steps, you can make your exit a lot more profitable. There are a number of strategic moves you can make.
Company age: The older a business, the more it is worth to a buyer.
Suppliers: If needed, enhance your operating procedure for each one. Are you a first-time founder looking to scale your business before selling? Read our VP Supply Chain Ameet Contractor's insights into operational efficiencies and challenges.
Branding: You have to stand out. For instance, actively blogging about your products and the niche you are in will give you more credibility and is another avenue of customer acquisition. Remember, the more niche your brand, the higher its value.
Revenue: Make sure it features a diverse income stream; a brand with only one strong product won't make the cut.
Reviews: Has your BSR rank grown consistently over time? Great, to a buyer, as well as investors, that's a sign of high-quality products and outstanding customer service.
Aggregator, broker, or private equity firm?
Whether you wish to move on from your brand's operations or hope for a cash influx to drive growth while remaining on board, there are a variety of potential buyers to choose from. Most commonly in your research, you will encounter three types: Aggregators / Direct Buyers, brokers, or private equity firms.
Direct buyers, like unybrands, scale brands within their ecosystem-for us this means growing it exponentially with industry veterans at its helm. Offering you a prompt and streamlined acquisition, we pride ourselves on being your fastest and most efficient option.
A broker is an individual or company assisting you throughout the process-they won't leave your side until the cash has hit your account.
Private equity firms can be seen as house flippers: offering significant investments, they might be your best option if you wish to stay involved in your company.
How to find an online buyer for your FBA business
As e-commerce is redefining our shopping behavior, the internet is also reshaping the way you can sell your business. Long gone are the days of physically connecting with potential buyers: the perfect buyer may just be a few clicks away. If you're connected with other FBA sellers, see if they might be interested in buying your business, or advertise your FBA business for sale on digital marketplaces or websites such as Flippa.com, Bizbuysell.com, or Businessforsale.com. Even when you're advertising your brand yourself, it may be worth involving a broker at some point. Why? They will not only help you look more attractive to potential buyers but also make the entire selling process hassle-free for you. Looking to directly connect with aggregators like unybrands, sans broker? Find the direct buyer's contact page-reach out to us via our application form, even if your request is just preliminary.
How to sell your FBA brand to unybrands
Entrepreneurs ourselves, at unybrands, we approach acquisitions efficiently and collaboratively. Everything we do is guided by our mission to shape the future of e-commerce, something we can only achieve by offering transparency to our sellers. Of course, every business and founder is unique, which is why we tailor our acquisition process to your individual needs.
After you have reached out to us, together we evaluate your business, its worth, and future potential.
If we believe to be your right partner, you will soon after receive a valuation and offer from us. This includes an LOI (Letter of Intent), outlining the price, payment terms, and other stipulations.
Next up, both parties have to agree to the given terms, which is when we usually conduct a due diligence period, meaning that we verify the accuracy of the data you have provided to us.
We go on to develop the best growth strategy for your brand, and present to you how we will build and boost it in the most efficient and sustainable way.
All of these steps are usually completed within four to six weeks. Once you receive payment, we begin to migrate your assets to our platform. We offer different payment models, including cash-up-front deals and payouts over time.
unybrands as your best buyer-and partner
If you have come this far, you know that navigating the Amazon ecosystem can be overwhelming. At unybrands, we're true masters of our craft and offer you an exit that means much more than a generous payout. With us, your brand can achieve much more than it could alone-more importantly, it will stay at the very top of its game. A trusted team of e-commerce veterans among some of the world's most notable investors, we dot the i's and cross the t's no matter the challenge. Driven by data, we enhance your supply chain through our end-to-end tech platform; in this blog post, our VP Supply Chain lets you in on the efficiencies and challenges of supply chain management. We also collaborate with a close-knit network of Chinese suppliers-read more about how we continuously further these relationships in this blog post by our Investment and Integration Team member Nicole Wang. International from the get-go, we also work to expand your brand globally. Want to know more? Let our co-founder Eugen Miropolski tell you why we are your best partner.
Your FBA business for sale: The right choice for your brand
From finding the right buyer to defining your company's worth and understanding our playbook, we hope that this guide will help you make the right choice for your future and the one of your Amazon FBA brand. If you're keen to chat to us about selling to us or have any queries-there is no request too big or small-we'd love to hear from you. Just use our online application tool.