People sell e-commerce businesses for a variety of reasons. Your e-commerce business could have grown too quickly for you to manage. Or you could be looking to raise capital to bring another idea to life. Many ambitious entrepreneurs will also set a business earnings target, and once the said target is achieved, they move on to newer pastures. Bottom line: you have an online business for sale, and you must identify the most effective, profitable, seamless, and efficient means to accomplish it.
Selling an e-commerce business is a little different from selling a physical brick-and-mortar store. Let's look into how you can list your e-commerce business for sale in 6 easy steps: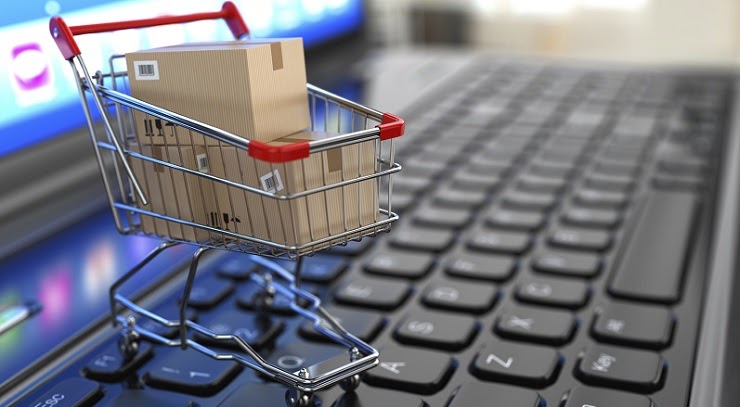 Step 1: Factors that every seller must consider
Now that you've decided to list your e-commerce store on sale, some important considerations arise: how quickly do you want to sell? Do you think you can do it directly, or would you prefer to engage a broker? How do you arrive at a valuation? How do you structure payments? How do you inform your employees?
All these things need to be carefully thought through to minimize damage or regret later.
Step 2: Preparing your eCommerce for selling – Gather your customer and traffic data
When putting up your e-commerce business for sale, you'd want potential buyers to consider the acquisition an excellent growth opportunity. The value of your business depends on figures, numbers, and projections. It is imperative that you bring accurate statistics to the table regarding daily and monthly website traffic, cost per acquisition, and revenue earned per visitor.
You might not share these with potential buyers until a later stage. However, you need to be ready with customer profile data, such as what geographies (or third-party websites) buyers are coming from and what drivers prompt them to make purchases on your website. You should also be able to share intelligence on the ROI from prior marketing initiatives.
If any website maintenance is required or marketing partnerships are up for renewal, do not procrastinate. You want your website (and its traffic) to be at its absolute best when potential buyers come around. Any intelligent buyer will look for a good reason to knock down your ask price. Avoid giving them justifiable cause.
Step 3: Preparing your business for selling – Get your financials in order

Source
In order to ready yourself for the valuation stage, you're going to need to dig up lots of financial data. Potential buyers will want to get a clear picture of your historical earnings (along with the traffic figures discussed earlier). Depending on the valuation method that different buyers (or brokers) might seek to utilize, you should have handy:
1 to 3 years of P&L statements
1 to 3 years of balance sheets
Cash flow for the last 12 months
Sales figures
Step 4: How to value your eCommerce business for Sale
Before you go ahead and quote a price to your buyer, undertake a fundamental valuation yourself. There are two commonly used types of valuation, one linked to your earnings and the other related to the business' cash flow.
In the earnings method, you value your business by taking the year's earnings and multiplying it by 1.5 to 3 times. The figure you get is the amount that you could quote to buyers for your business.
In the cash flow method (assuming you are looking at a time horizon of one year), you subtract the total expenditures from your total cash flow for the year and then adjust the same for the time value of money to project a cash flow growth rate for the future.
You might be able to escalate the ask price you arrive at if similar businesses have gone for higher prices in the recent past. Bear in mind that your buyer could also play the same game: he could mark down your rate proposal based on similar businesses having been sold for lower rates.
Scalability is another factor that determines the price of your online business for sale. If you can project significant growth potential, you might rope in a better deal.
In some cases, product concentration might have a bearing on the sale price of your online business. How much does your business depend on demand for a single product or a small number of products?
You might also be able to command a higher rate if there are assets involved in running the business that you already own. But on the flip side, your liabilities could drag down the value of your business, even if it is thriving.
Step 5: Zero in on a buyer/ where to find the right buyers
This is perhaps the most challenging part of the entire process. Putting your e-commerce store into another safe pair of hands while trying to get the best value is a tricky process. Usually, you have five sets of buyers to choose from:
Manufacturer – If your business has a limited range of products, a manufacturing firm in the same product line might be an excellent choice. Your distribution network, website blog, and community-based marketing tactics may position you as a tailor-made choice for the buyer.
Direct buyer – Especially if your business has grown exponentially, or in cases where you do care about the ecosystem you built, direct buyers like unybrands are the answer. At unybrands, we like to nurture brands to explore the untapped potential. We hand the reins over to industry leaders, experts, and veterans who have proved their mettle and can help scale the brand. We also promise you speed, transparency, and fair pricing.
Broker – Provided you're willing to put a portion of your earnings from the sale into paying the brokerage, this option is very useful for first-time business owners (who are therefore first-time business sellers). A broker will support you through the entire process, putting you in touch with buyers, negotiating on your behalf, and ensuring that you receive full and timely payment.
Private Equity – If you are not ready to cut the umbilical cord between you and your website, you might want to consider selling a major chunk of stake to a private equity firm. This will give you the capital required for expansion or scaling the business. However, you will thereafter be answerable to the private equity firm with regards to your earnings and expenditure.
Your comp set – A rival business looking to kill the competition might pounce on an online business for sale. However, unlike other industries, e-commerce competitors may, at times, refrain from buying since it's usually an overlap of audience and no increase in geographical footprint.
Step 6: Make your sale announcement and relevant introductions
A change of ownership does shake things up substantially. Ethical business owners will do their best to ensure minimal loss of loyalty as the baton changes hands. Remain available for comment (to press and other stakeholders) and make a positive and clear public statement about the sale of your online business. As a responsible business owner, it would help to introduce your community to the new owners. A social media post, an email, or a banner on the website may suffice.
Why sell your e-commerce business to unybrands
You want to sell to a company that will care for your customers, possibly take your e-commerce business to new heights, and will maintain the reputation that you have so painstakingly built. At unybrands, we pride ourselves in this trifecta of deliverables, and we achieve such excellence by putting proven experts to work on your business when we buy it. We understand that every business has its own story of inception and growth, and we design our acquisition processes to preserve that essence.
Once you connect with us, we conduct a thorough evaluation of your business from all angles, including its value, growth potential, etc.
If we think we're the right fit for your business, we reach out to you with an offer, along with a Letter of Intent detailing the price, terms, and other details.
As both parties give the nod to the stipulated terms, we undertake due diligence and verify the accuracy of information.
We draft a comprehensive growth strategy for your online business. After all, you should know what your business is in for before you let go of the reins.
Usually, this process takes four to six weeks. As we make the payment, we also begin transferring your assets to our platform. We provide a choice in payment models for your convenience.
From putting up an online business for sale to finding the right buyer, it is a significantly arduous and long journey. We hope this guide helps you accomplish a smooth selling experience for your e-commerce business. If you have any queries or wish to sell to us – connect with us, and we'd be happy to help. You can also know more about how to sell Shopify stores here and Amazon business worth calculation here.