Content marketing is everywhere whether you realize it or not. E-commerce content marketing, specifically, is creating high-quality and original content that is intended to work in conjunction with a brand to support the intention of stimulating its products and services in an e-commerce marketplace. This content is generally geared towards a specific consumer and piques their interest by addressing their pain points and desires. This is usually a soft sell of a product or service by giving the individual incentive by supplying valuable information and encouraging engagement.
Content creation has the goal of engaging your target audience and converting them into a sale. Positioning your brand as a reliable source of information and showing authority in the space you are in helps the consumer gain trust in your brand and consequently makes them more likely to continue to engage as well as purchase your product. As you make your way through the e-commerce content marketing creation journey you will quickly learn what kind of content works for your audience, and what doesn't, and can refine it to match their needs and wants. Having a strong e-commerce content marketing strategy in place will help you drive traffic to your website, help promote conversions and will build value and trust among your consumer bases. To help break it down further, here are six steps to guide you in creating your e-commerce content marketing strategy.
1. Identify Your Target Customer
Understanding your consumer audience is the foundation of your e-commerce content marketing strategy. Knowing who they are and what their interests are will allow you to create a meaningful e-commerce content marketing strategy and build valuable connections with your consumer, gaining trust and reoccurring engagement with your brand. Centring your e-commerce content marketing strategy around the consumer's needs is a great way to catch their attention and offer solutions catering to their needs. Using your brand as an option helps to successfully convert them into customers. The top attributes you want to know about your consumers are:
Demographics:

Age, gender, location, and income will help to par down your core audience giving you an idea of who to place your focus on.

Personality traits:

Are they type A and very active or do they lead a laid-back life? Understanding how they live helps to identify their consumer behaviour and how they like to shop.

Pain Points:

What are the consumers' irritations? What motivates them to purchase a product? What are their needs?

E-commerce Content Marketing Strategy Channels

: Where are your consumers spending their time online? Are they using social media or do they prefer email newsletters? Do they favor Instagram over TikTok? Finding out where your consumer is important to understand how to find them and the best way to communicate with them.
2. Understand Where Your Customer is Consuming Content
Once you have figured out who your audience is, finding the best place to reach them is the next step. Usually, by looking at industry trends and demographics you can pinpoint exactly how they consume content. Are they using social media and prefer to make purchases there or do they like to use a desktop website and go through long-form e-commerce content for their information? Is it long-form content they crave or do they gravitate towards short, easily digestible infographics? Analytical tools such as Google Analytics, Facebook Ad Manager, TikTok Ad Manager, etc., are incredibly useful for tracking your consumer through their journey. These tools can help see how much traffic your site is receiving, and where your consumers are coming from. It can help to determine where best your efforts lie and where to put your attention-grabbing content.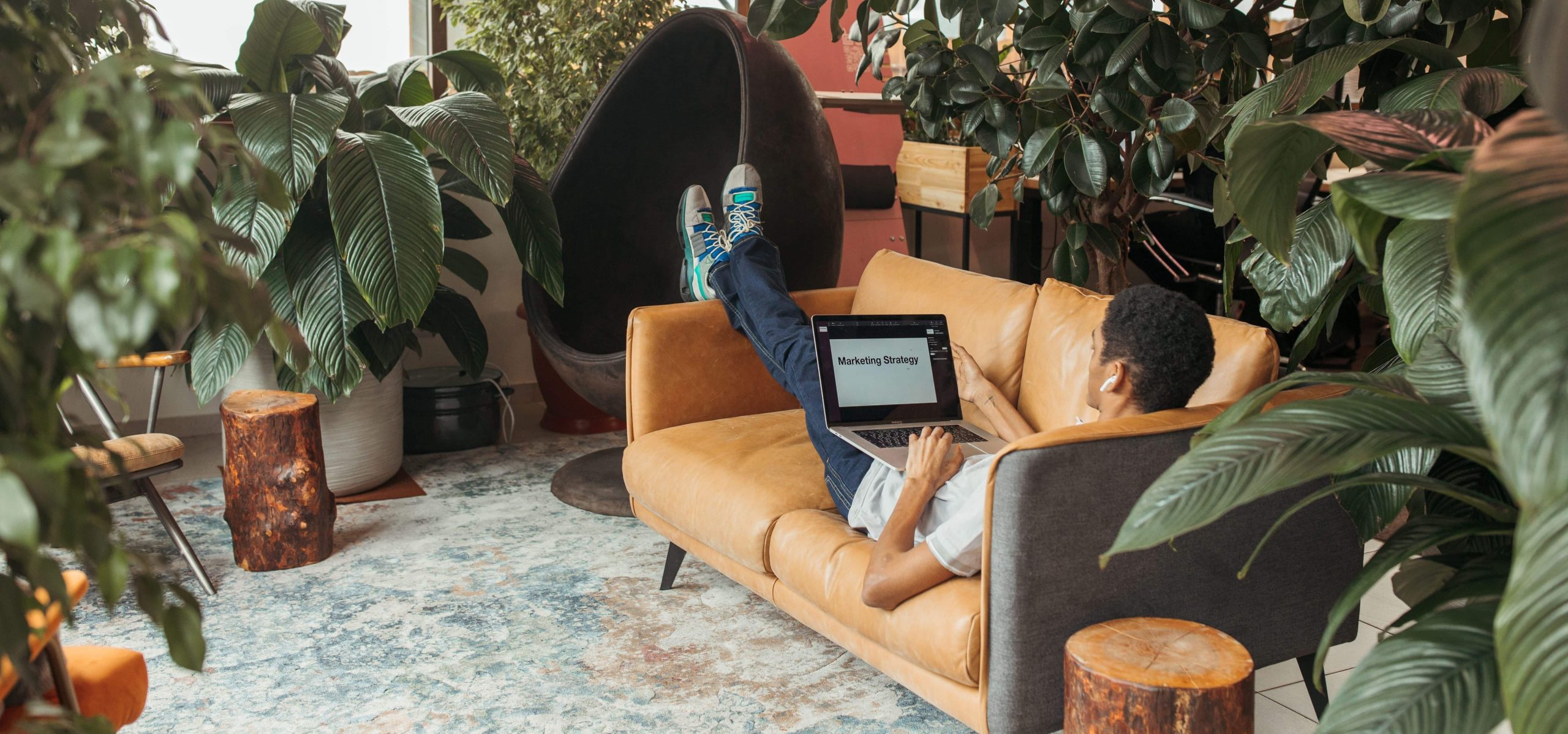 3. Research and Create Valuable Material
When it comes to creating an e-commerce content marketing strategy, competitor research goes a long way. Take a look at what kind of content your top competitors are putting out through deep competitive analysis. A competitive analysis will help you audit what is out there, what is missing, and how you can tailor your content to provide more value to your customers than your competitors. With written content, whether it's long-form blog content, Amazon A+ Content, social media copy, or listing copy, using search engine optimization (SEO) tools such as a keyword planner can help find out what words are being searched for by your target consumer. This generates keywords to include within your written content so your brand comes up when these words are being searched for. Doing regular refreshes to see the changes in keywords helps to cover your bases and is your best bet to staying ahead when creating an e-commerce content marketing strategy.
Think of ideas that would be relevant but that are also missing from the content that's being put out there to keep your brand as a leader in the space. With visual content, design the pieces so that they are symbiotic with your brand's theme and colour scheme and are appealing to the eyes of your audience. Keeping your e-commerce content marketing strategy congruent across all channels and posting often will also help to increase engagement resulting in increased brand awareness and storefront traffic.
4. What Is Your Buyer's Journey and Where Do You Make Sense?
Understanding your buyer's journey entails an analysis of your sales funnel. When looking at your sales funnel, there are you have different tiers. You want to make sure your content is being placed in the correct tiers to attract the right customer:
Tier One – The Awareness Stage


During this stage, consumers are aware they have a problem they want to solve. This is where you as the seller step in. At this stage, you want to make sure your e-commerce content strategy is easily found and quickly consumable. This could be through social media, blogging and search engine marketing, to name a few.

Tier Two – The Consideration Stage


During this stage, your brand can shine by showing them you are the best solution to consider solving their problem at hand. You want to create more engagement with your consumer during the consideration stage – this can be done by sharing case studies, comparisons, free e-books, or a free sample of your offering. Doing these things help provoke a desire for your product and drives them to feel your product is the best solution for them.

Tier Three – The Purchase Stage
This is the final stage of the buyer's journey. This is when the consumer has been won over and wants to buy what you have to offer. This stage will also include customer service, email follow-ups and newsletters, to keep the consumer happy once they've made their purchase, and are effective additional marketing efforts to bring them back as a returning customer.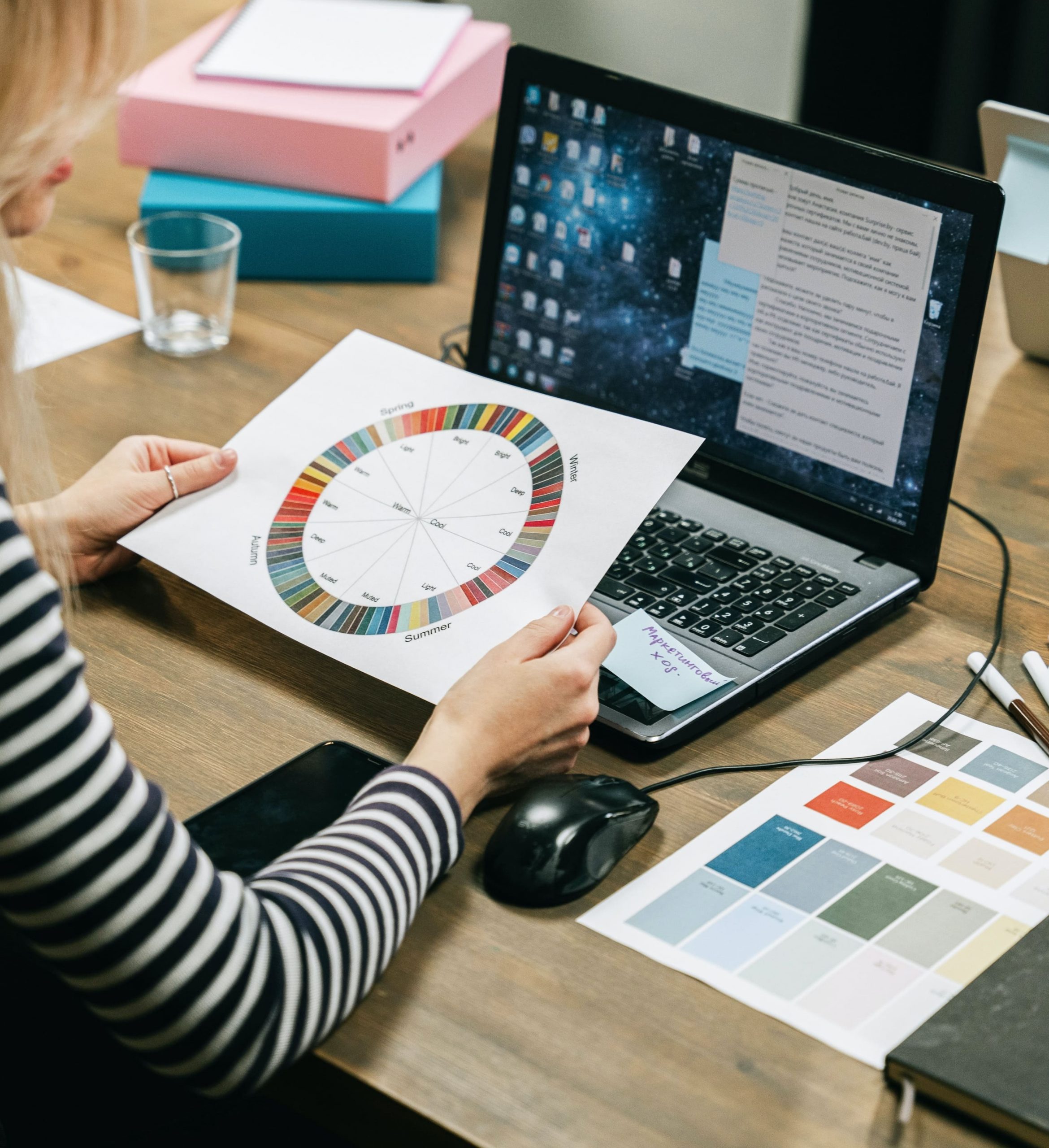 5. Measure Your Results
E-commerce is in a state of never-ending change and quick change at that! Whether you're looking at qualitative or quantitative results, making sure you're staying current with trends and what the market looks like is pivotal. To accurately measure results, rely on the complex, analytic data to help see where you stand amongst competitors, which e-commerce content marketing strategy efforts are working, and how your traffic has changed over the months. This helps guide what is working and what isn't. Some key metrics to track our site traffic, are organic versus paid clicks, conversion rates, time spent on the page, how often your posts are being shared on social media and engagement rates. Different types of e-commerce content marketing strategies, whether it's a long-form blog or short Instagram post, will collect different data ranges. Keep in mind that these ranges will vary. Being sure your KPIs are set to reflect these differences will help you better understand your data and will help drive continuous growth for your brand.
6. Listen To Your Audience
One of the most important parts of your e-commerce marketing strategy is to listen to the feedback from your audience. Hearing their thoughts and concerns, and implementing their feedback to serve their needs better can help you retain customers and grow your audience for future sales.
Having high-quality and effective customer service helps to ensure that your consumers have the best possible experience with your brand. Receiving their feedback helps to ensure that you have a sustainable and efficient way of resolving issues.
Asking consumers their thoughts on your e-commerce content strategy and what kind of content they would like to see lets the customer know you're listening to them. This creates more trust in your brand as well as brings high-quality content that your consumer wants to see. Need a quick solution? Post polls on your Instagram Stories. It's an efficient and easy way to get answers from a large audience through a high-traffic medium. Win-win!
Don't be shy to ask your customers for reviews. While you don't want to bombard them, you can incentivize them to leave a review through a discount or promotion on their next order with you. This can be a great way to encourage consumers to leave an honest testimonial. Be sure to implement the feedback – you want to show potential customers that you are a trustworthy business and a viable solution to their needs, as many consumers consider reviews throughout their decision-making process.
Creating an e-commerce marketing strategy doesn't need to be difficult. Following the above steps and making comprehensive e-commerce or Shopify content marketing strategy for your target consumer that is informative, interesting, and easy to engage with will keep your audience coming back and place you as an authority figure in your industry. These steps can help spice up your e-commerce content marketing strategy whether you're starting your business from scratch, or looking to drive further growth with what you have on hand.
Have any additional questions on e-commerce content marketing strategy? Have you grown your e-commerce business and are looking to sell, or what to know the steps to take? Reach out to our expert team at unybrands via growth@unybrands.com and we'll help you answer questions tailored specifically to your business.