A dream destination for anyone looking to start or run their business efficiently, Shopify is a leading eCommerce platform. Since its inception, it has enabled more than 500,000 merchants to create enticing online storefronts for their businesses, while providing customers with a streamlined and improved shopping experience.
Shopify has become the perfect tool for small business owners to expand their operations, namely due to its unparalleled ease of use. The platform's growth has attracted investors who are looking to acquire and scale established storefronts quickly. Building a Shopify store today can translate into opportunities for both buyers and sellers. sellers and buyers. If you've considered – or are planning to consider – selling your Shopify business, this guide will serve as a resource for the journey.
Why list Your Shopify Business for Sale?
There is no shortage of reasons for why a founder may want to sell their business. Maybe you've grown your business to the best of your ability, or maybe you're excited about the prospect of a new venture. Regardless of the reason why the process should be smooth, transparent, and frustration-free.
For buyers, acquiring an existing Shopify business represents a great opportunity to take an already successful business and bring it to new heights. It could introduce a passive revenue source for the acquirer, or act as a way to hedge against challenges in other sales channels. It can also be great for those looking to setup a business without spending the time to build it from the ground up, or struggling with the challenges of finding product-market fit.
What is your Shopify business' worth?
The multiple is determined by several factors including:
Business age: A profitable mature business indicates a resilient well-oiled operations strategy. Generally, the older the business, the higher the multiple.
Number of products: Diversified sales across a brand's product portfolio reduces overall business risk. This is due to several factors including reduced exposure to potential supply chain / demand shifts and diversifying revenue streams.
Traffic diversity: This makes the business less reliant on a specific traffic source to generate sales and hence provides a better valuation.
Increased revenue and profits also positively influences the valuation multiple. Considering these factors, you can build your business to ensure the best possible multiple.
Sell your Shopify store: How to increase your valuation?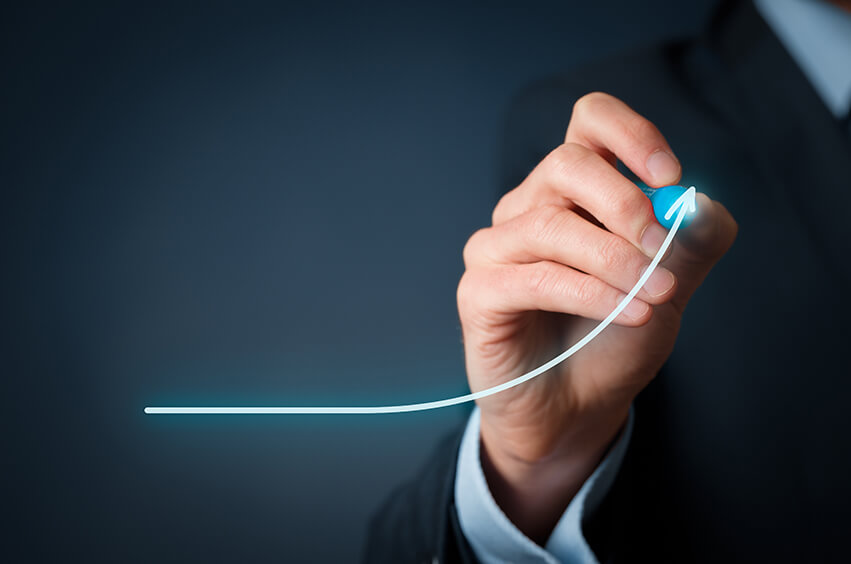 Before you list your Shopify store for sale, you want to ensure that it's in the best possible shape. With e-commerce, sales is only one metric to consider when assessing a business's health. There are several other factors to consider, including:
Product range and branding: Strategic acquirers are likely to purchase shops that do not rely on a single product for more than 50% of the revenue. Increasing the product range while ensuring sales can be a sure-shot method to grow your business's valuation.
Digital advertisement traction, for example, the number of campaigns on Facebook, cost per click, conversion rates, etc.
Reviews and Shopify performance details like returning customers, revenue & traffic information, order value, traffic diversity, etc.
Social media following and demographics of followers.
A potential acquirer will look at the overall health of your Shopify store. Improving these factors can enhance the value of your business and ensure that you get the best possible valuation.
Preparing for listing
The Shopify businesses that get the most attention are the ones with a detailed and organized description. Before listing, it is a good idea to ask yourself the story of your business and your long-term goals.
Selling your e-commerce business can be a great exit strategy and allow for further entrepreneurial pursuits. However, planning ahead is crucial to ensure the best value. Here are a few points to consider before listing your Shopify store for sale.
Compiling the Profit and Loss statement: This is the most critical element of a business listing. Prospective buyers would be eager to gauge the profit/ loss performance of the shopify store for sale.
Plan for optimization and expansive objectives: Launching new products or increasing traffic sources can provide a good mindset before selling. Also, it can have a positive impact on the multiple.
Develop strategies to maintain business volume and sales numbers: The bottlenecks in the operations must be removed so that the business remains a robust profit-making machine.
Things to consider before listing your Shopify store for sale
Before you decide to sell your Shopify business, it is crucial to keep potential buyers and your own motivations in mind. Think about why you want to sell your business. The 'why' will help you draft a strong description for the listing, market your store well, and attract the right buyer.
Understanding the why behind selling your business can lead to increased clarity for potential acquirers and help you get the best offer. It is wise to consider your alternatives before actually listing your Shopify store for sale. If it doesn't align perfectly with your entrepreneurial needs, then it's probably a good time to make the move.
Another thing to consider here is the current status or trajectory of your store. A business that hasn't reached its potential yet and needs more work to build an audience would likely fetch a lower price. On the other hand, an already established business with a loyal customer base will be valued at a higher price.
Sell your Shopify store to unybrands
At unybrands, we understand that the prospect of selling your business can be daunting. Because of this, we've designed our acquisition process to be smooth and easy – backed by our proprietary technology platform. Each brand that we acquire is thoroughly evaluated and supported by a team of e-commerce industry veterans. We pride ourselves in not only acquiring great brands, but in our ability to scale and position those brands to thrive in the competitive e-commerce market.
We have a three-pronged approach to acquiring businesses.
Our expert Buy-and Build team is always by your side throughout the acquisition process.
Once you have sold your store to unybrands, we are fully committed to building it on our multi-channel platform.
Our focus is on long-term growth, sustainability, and responsibility. With our vast e-commerce and consumer brand experience, we take your company to the next level.
We have a collaborative approach to buying and building businesses. This is why we envision the highest growth potential for acquired brands and stores and devise a customized strategy for each brand.
Conclusion
With so many options to choose from, selling your Shopify store can be overwhelming, to put it mildly. This is why it is essential to reflect on the 'why' and the how' of your selling journey. We hope this article helps you understand the process well and make the most beneficial decision for your business' future. If you have any queries or wish to sell your Shopify store to us, connect with us, and we'd be happy to help
FAQs
How long should I take before I sell my business
A period of 12-24 months can allow for the flexibility to get operations in order and make strategic investments to improve the valuation of the business. However, this period may vary from business to business.
How do I get the correct value for my business?
The valuation of your business depends on many factors, including profit, business health, and digital reach. Improve on your weaknesses and capitalize on your strengths to ensure you find the right value for your long-term goals.
Should I use a broker?
Outside experience can help assist the sale of your shopify store. Engaging with direct buyers like unybrands can also help in creating a streamlined acquisition process.